I'm online when it's midnight
And stay on till the dawn
Each website takes me farther
Each new site keeps me going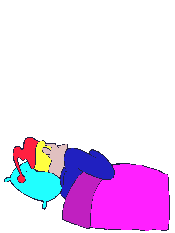 What are you doin´ in bed ?
What are you doin´ in bed ?
You should be surfing, yeah

surfing, yeah

Gonna sign some guestbooks,
It makes me feel so good.
This surfing gives me power;
Goes right down to my blood.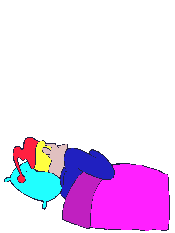 What are you doin´ in bed ?
What you doin´ in bed ?
You should be surfing, yeah

surfing, yeah


There's no stopping at midnight;
I go right on till the dawn.
Each website takes me higher,
I feel I must go on....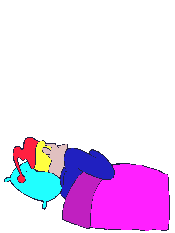 What are you doin´ in bed?
What are you doin´ in bed?
You should be surfin, yeah




What are you doin´ in bed?
What are you doin´ in bed?
You should be surfin, yeah


surfin, yeah


You should be surfin, yeah
You should be surfin, yeah
You should be surfin, yeah

*** MUSICTOONS & MUSICAL MESSAGES ***
<! -----------------------credits--------------- > song - You Should Be Dancing by the Bee Gees
Barry, Robin and Maurice Gibb; 1976
soundtrack for the movie - Saturday Night Fever
about the Bee Gees

midi (sequencer unknown) from Bee Gees midi files
graphics from Jo's World
web page/words by J.Giannetta
June/00 (revised June/03)
e-mail your comments to me

<! -----------------------closing-------------- >