EASTER FLOWERS

poem by by Rachel Hartnett
<! -----------------------BODY--------------- >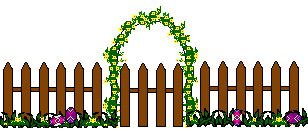 Out there beside the garden wall
Are nestled violets so small;
The purple robes they meekly wear
Give fragrance in the springtime air.






The daffodils quite prim and gold
Are very lovely to behold;
They gently nod their pretty heads
To all the flowers in the beds.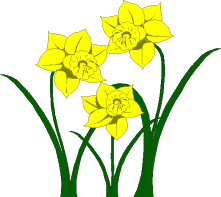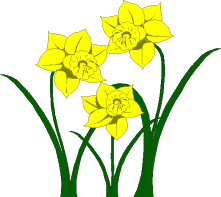 The tulips stand so straight and tall
And seem to queen it over all;
Their colors are so bold and bright
They truly make a gorgeous sight.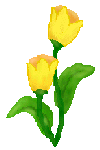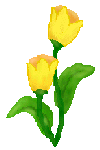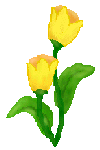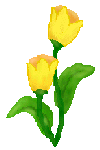 All flowers blooming, bright and sweet,
In loveliness are so complete....
They seem to say in their own way
"We wish you joy this Easter Day."


<! ------------------closing info ---------------- > SEND "EASTER FLOWERS" to someone

"Easter flowers are coming your way
May they brighten up your day."


MUSICTOONS & MUSICAL MESSAGES



MUSIC - Tiptoe Through the Tulips
COMPOSERS - J.Burke and A.Dubin
sung by Nick Lucas in 1929; Tiny Tim in 1968
(midi sequencer unknown)
POEM Easter Flowers by Rachel Hartnett
Easter Ideals , vol.27 #2
GRAPHICS from Anne's place



more information about the song "Tiptoe Through the Tulips" and Tiny Tim


page made by J.Giannetta
April,2000 (updated Jan/08)
e-mail me