Mister Bunny thought it fun
To fill his baskets one by one
With colored eggs so very bright
They'd bring a little heart delight.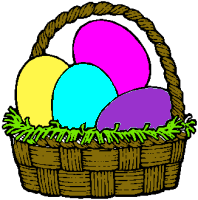 He tucked them in ,,, a red, a green..
And then a yellow in between.
He's off upon his merry way
To hide his eggs for Easter Day.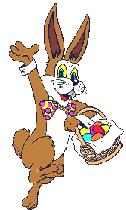 As Mister Bunny hops along
In his heart he sings a song.
His cart is really laden down
To visit every street and town.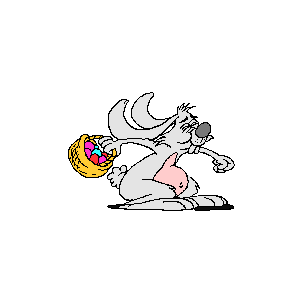 In country lane or village fair
He brings us Easter everywhere.
A visit to you he has planned
With colored eggs from Bunnyland.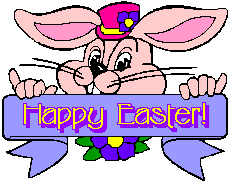 <! ------------------closing info ---------------- >
more at
MUSICTOONS & MUSICAL MESSAGES


page made by J.Giannetta
April,2000 (updated Jan/08)
e-mail

MIDI - Funny Bunny (sequencer unknown) from Easter midis
GRAPHICS - Anne's Easter Parade of Gifs and Backgrounds
POEM - "Colored Eggs" by Garnett Ann Schultz - Easter Ideals vol.29 #2